OneTouch Ultra2 Diabetes Meter ONLY
New OneTouch Ultra 2 Meter requires less blood which means you experience less pain. The meter can take blood from different testing sites including your arm where fewer nerve endings are present. Meter includes a large, easy to read display and a memory to store the results of up to 500 tests. Tired of Buying Complete Kit where you only need to replace your old Meter, Here is same and Easy way, Brand new Open box Meter only
Link the Effects of Food to Glucose Results.
Fast & Easy
No more waiting, results in 5 seconds.
Use just a speck of blood.
Option to test on forearm, palm or finger.
Simple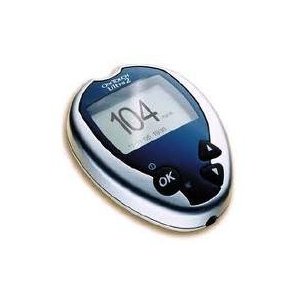 Backlit display is easy to read.
Up and down arrows allow for quick navigation through the screens
Insight
Flag results as before and after meals and get before / after meal averages.
Stores up to 500 test results with date and time.
Organizes and tracks results
(In 7-, 14- and 30-day averages).
OneTouch Ultra 2 Meter Includes:
OneTouch Ultra 2 Blood Glucose Meter
Owner's Booklet
Quick Reference Guide
Batteries Included
NOTE:
One Touch Ultra Blue Test Strips, Carrying case organizer, and Control Solution are sold separately.
This Item will be shipped without a box (without outer retail packing)